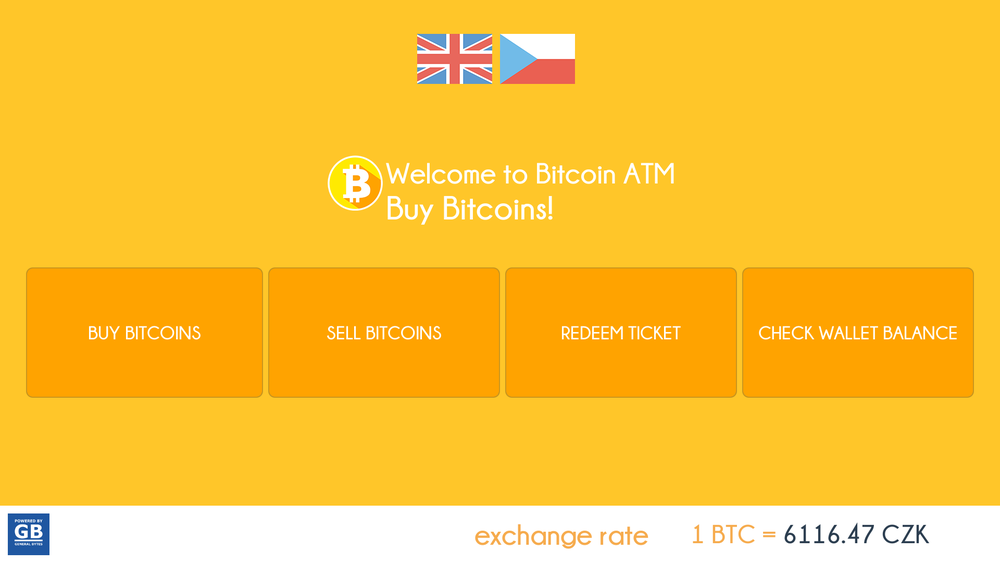 Step 1. Select Buy Bitcoins from the start menu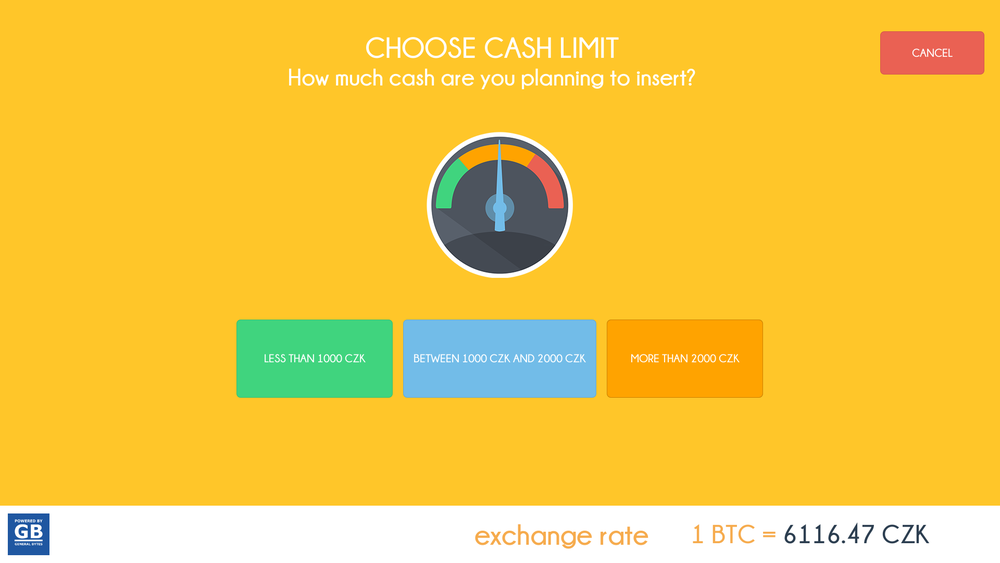 Step 2. Choose cash limit – say how much cash you are planning to insert.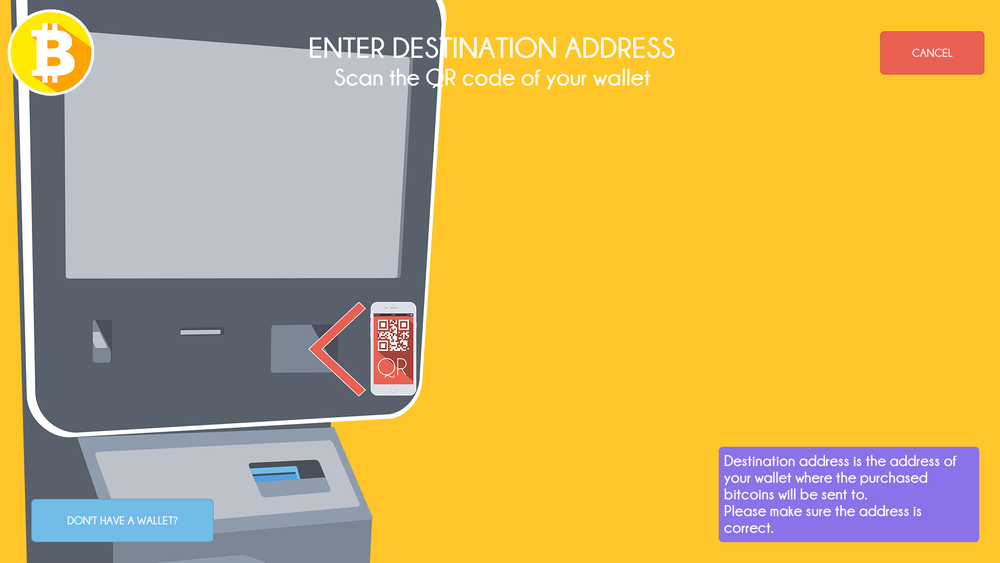 Step 3. Enter destination address – Scan the QR ode of your wallet. Please make sure the wallet address is correct.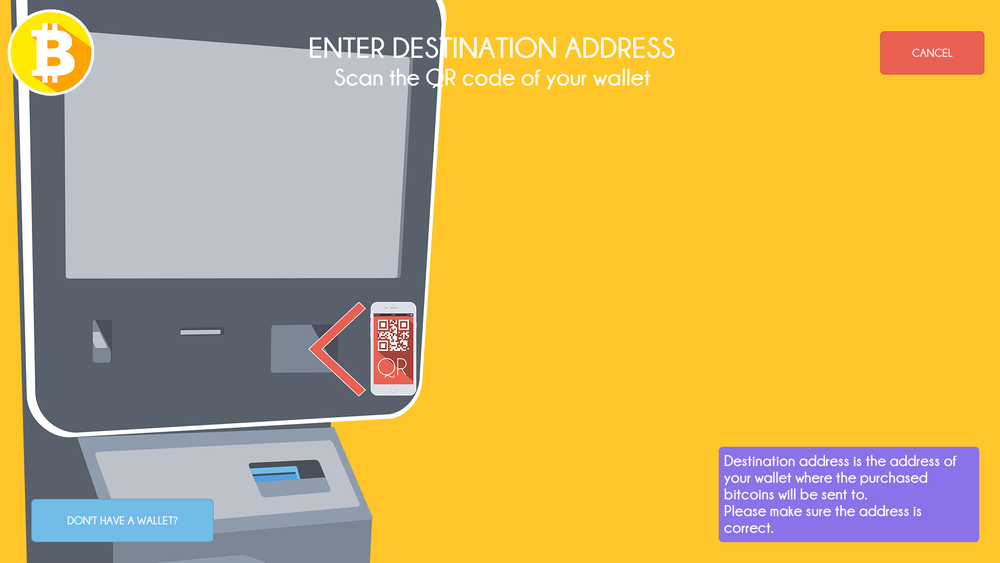 Step 4. Insert cash that you want to exchange to Bitcoins.